Climate Collaborative Community of Practice for Solving Sourcing Challenges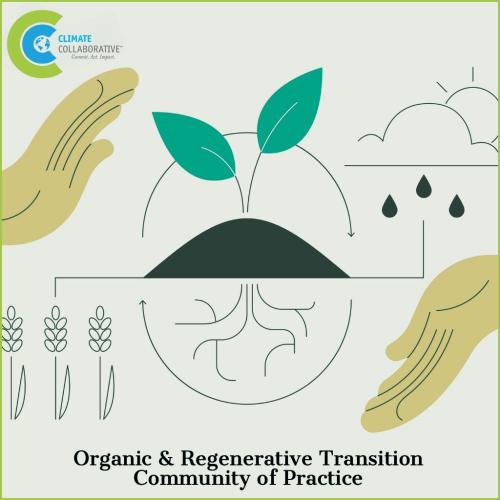 Climate Collaborative Community of Practice for Solving Sourcing Challenges
Establishement of a regenerative and organic transition community of practice.
"We are thrilled to announce that pre-registration is now open for the Regenerative and Organic Transition Community of Practice (CoP). This year-long cohort, launching in late October/early November, is designed to meet the unique needs of our CPGs. Participants will benefit from expert-led sessions and consults, peer-to-peer learning, and opportunities to work together in pre-competitive collaboration to solve many of the trickiest challenges facing CPGs with an organic climate-smart agriculture commitment.
Through its intentional design and facilitation this Community of Practice will foster innovation and collaboration, supporting businesses in re-thinking the evolution of their supply chains to enable and accelerate the transition to organic and regenerative agriculture. While the CoP is open to any CPGs with an organic and regenerative commitment, we are particularly interested in companies who are working on transitioning supply chains for oats, garbanzos, lentils, wheat, sunflower, and buckwheat, sourced from North America. "
HT: Aarti Shah