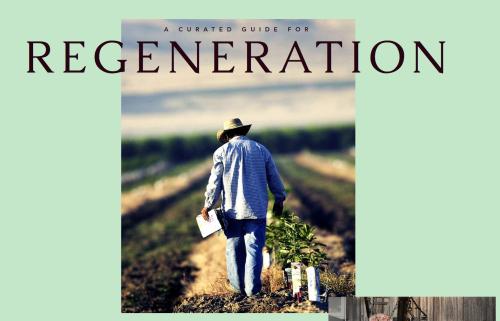 All Things Regen
A curated guide for everything regenerative. 
At ALL THINGS REGEN, our mission is driven by a deep-rooted passion for regenerative agriculture and its potential to create a more sustainable and thriving future. We are not a commercial venture, but rather a passion project dedicated to supporting those already working in the sector and encouraging others to discover the possibilities that regenerative agriculture offers.
​Our goal is to serve as a valuable resource for both seasoned professionals and newcomers alike by providing a comprehensive and accessible platform to learn, connect, and share knowledge about regenerative agriculture. We believe that by fostering a supportive community, we can work together to drive positive change in the world.
​As enthusiasts and advocates for regenerative agriculture, we understand the importance of staying informed and connected. That's why we have taken the time to carefully curate a collection of resources, including food and drink products, farms, books, reports, technology, and films, to help you on your journey.